Tom Brady is marking his retirement by showcasing a collection of previously unseen photos with his family, friends, and teammates, including several with his children.
On February 1st, the legendary quarterback Tom Brady officially declared his retirement in a video, stating that this time it's "for good" after a 23-year career and a record-breaking 7 Super Bowl victories. Brady, who is 45 years old, had previously announced his retirement in the past but changed his mind and played for the Tampa Bay Buccaneers in the most recent season.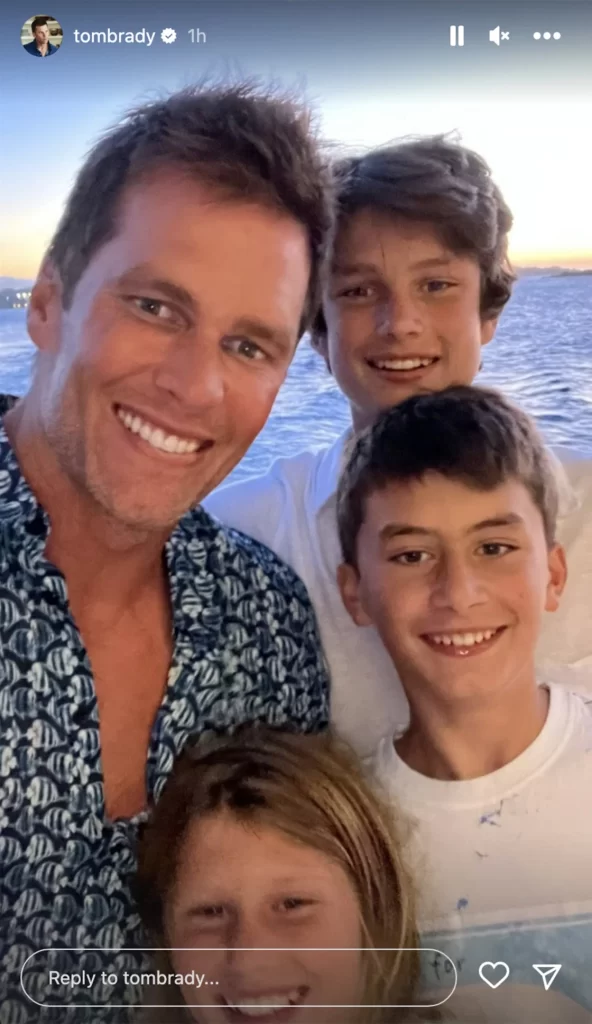 Following the announcement of his retirement, Brady posted a collection of memorable moments from both on and off the field over the years on his Instagram stories, featuring several personal photos with his three children, parents, and former spouse Gisele Bundchen.
The photos shared by Brady display heartwarming moments from vacations and holidays with his children: son Benjamin (13) and daughter Vivian (10) with Bundchen, and son Jack (15) with former partner, actor Bridget Moynahan.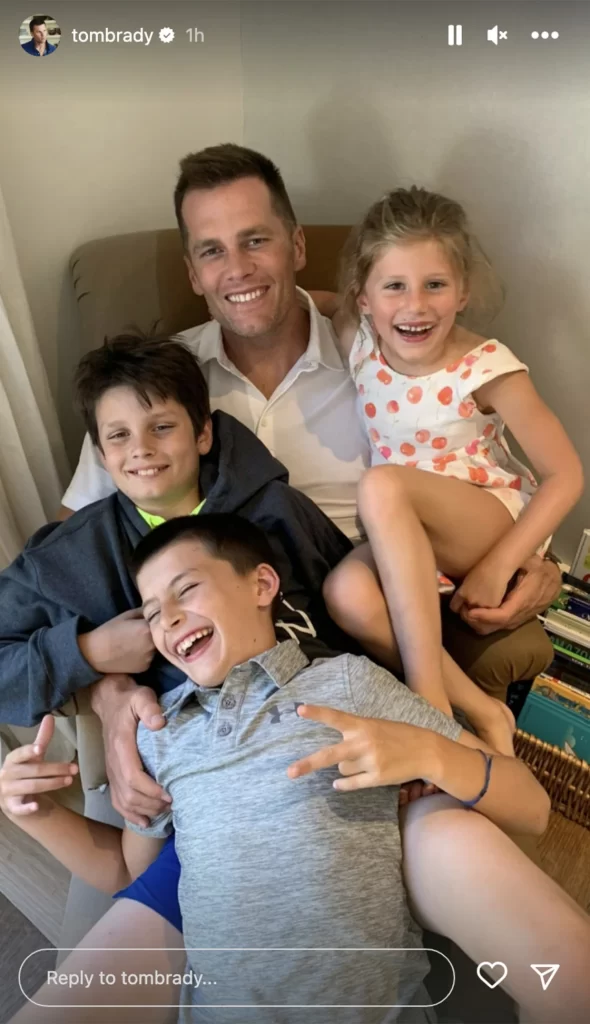 Brady also shared touching photos of his children with his father Tom Sr. and his mother Galynn, who is a cancer survivor and a source of inspiration throughout his career. One photo captures Galynn proudly wearing one of Brady's hefty Super Bowl rings.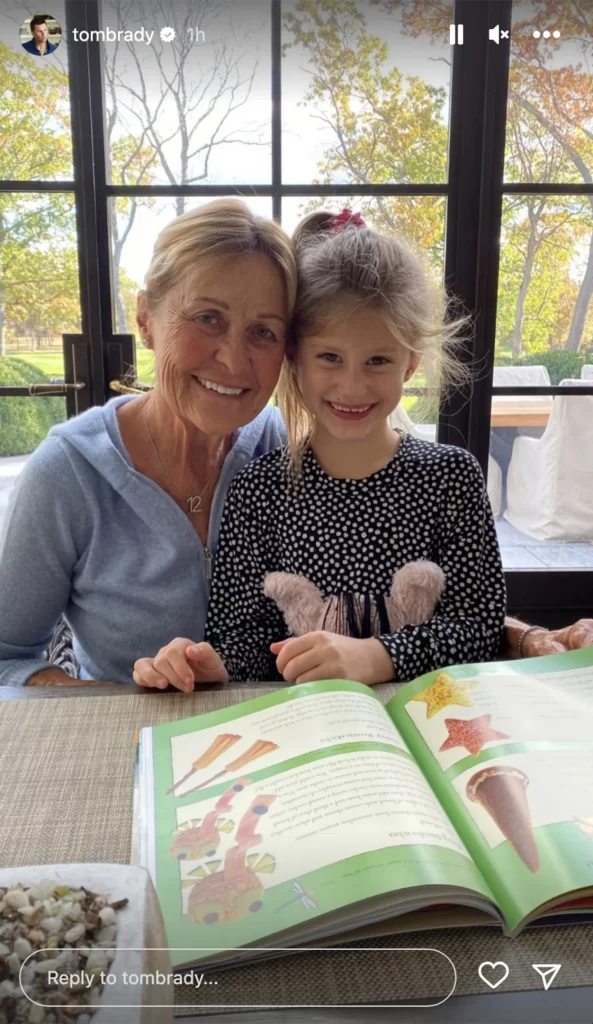 Unlike last year where the retirement announcement was surrouned by loads of fanfare, this year Brady made his announcement in a short video of him by himself on the beach in the early morning.
Truly grateful on this day. Thank you ??❤️ pic.twitter.com/j2s2sezvSS

— Tom Brady (@TomBrady) February 1, 2023
"Good morning, guys, I'll get to the point right away: I'm retiring for good," Brady says during the video. "I know the process was a pretty big deal last time, so when I woke up this morning, I figured I'd just press record to let you guys know first so it won't be long-winded.
"You only get one super emotional retirement essay, and I used mine up last year," he said jokingly about his 2022 retirement.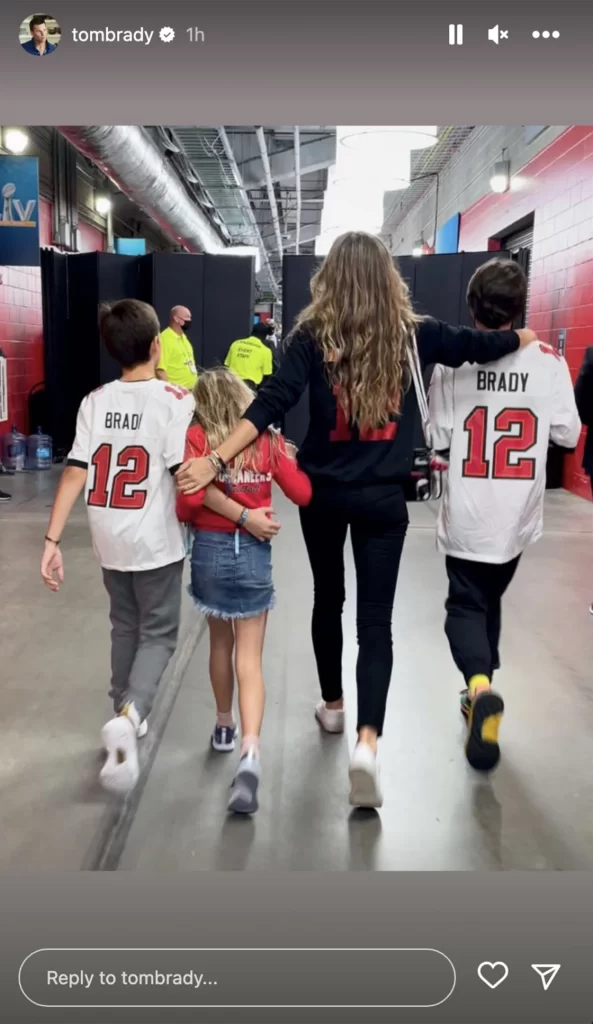 Trending Political News
Fauci Whistleblower Exposes Big Pharma Corruption, Family Ties: 'Meet the Faucis'
Adam Andrzejewski, CEO of Open The Books, revealed the existence of a "culture of secrecy" at the National Institutes of Health, where Dr. Anthony Fauci spent many years, that enabled scientists to acquire over $1 billion in royalties from grants.
Andrzejewski stated in an interview with comedian Russell Brand on Jan. 15, that this system of NIH scientists gaining royalties from grants is only possible due to the fact that NIH operates as a "revolving door."
Tom Brady's 'New Girlfriend' Throws Shade After Playoff Loss
It is quite clear that she is trying to get the attention of Tom Brady.
Recently there was a blog written that explains who Veronika Rajek, Tom Brady's "new girlfriend" is, so if you require background information on her and her connection to Tom Brady, you can read that here.
Peyton Manning With Hilarious Reaction to Dallas Cowboys Kicker Missing Three Straight Extra Points
During Monday's playoff game, ESPN commentators Peyton Manning and his brother Eli were visibly surprised when Dallas Cowboys kicker Brett Maher failed to convert his third consecutive extra point. Peyton, the notorious kicker-hater of the family, had a memorable reaction to the situation.
The Cowboys ultimately emerged victorious by defeating the Tampa Bay Buccaneers with a final score of 31-14. However, by the time Maher missed his third kick, Manning was ready to replace him even though the Cowboys were leading 18-0 at the time.
Man Ordered to Remove Pro-Christian Shirt at Mall of America: 'It's Offending People'
A person at the Mall of America in Bloomington, Minnesota was recently asked to take off a t-shirt with the inscription "Jesus Saves" by security guards, as they stated that some shoppers were offended by it.
Video footage of the incident reveals that the back of the shirt displayed a crossed-out Coexist symbol with the text "Jesus is the only way" printed beneath it.
12-year-old Dies After Attempting Viral TikTok Challenge and She's Not the First
According to reports, a 12-year-old Argentinian girl passed away after attempting a dangerous "choking challenge" that has been circulating on TikTok.
"We are inconsolable [because] we gave her so much love," the victim's aunt Laura Luque, shared with Jam Press about the tragic incident that occurred on January 13th, in the city of Capitán Bermudez, Santa Fe Province.
Gorgeous LSU Gymnast Adding Extra Security Due to Massive Fan Turnout
On Tuesday, Coach Jeff Clark announced that the LSU gymnastics team will implement additional security measures for the remainder of the season, following an incident involving fans in Salt Lake City who were excited to see LSU gymnast Olivia Dunne.
Since joining the LSU program, gymnast Olivia Dunne has gained a significant following on TikTok, with nearly 7 million followers. This has led to her securing lucrative name, image, and likeness deals. However, recent incidents at a meet against Utah prompted Dunne to ask her fans to be respectful and to control their behavior.