Steven Crowder was banned from YouTube last week after Kari Lake, the GOP nominee in the Arizona gubernatorial race, suggested there were instances of voter fraud in 2020. Despite citing proof, the YouTube channel is gone.
So if those are the rules that have been set shouldn't they apply to everyone? Well, they don't. It turns out if the left says the exact same thing they are able to keep their YouTube channel.
Crowder tweeted a video of Elizabeth Warren, Stacey Abrams and Hillary Clinton making the exact same claim that got Crowder's channel banned.
Check it out:
"Big Tech, they are a proxy for the government. They have said so."
-- @scrowder on whether we live in a country that applies the laws equally pic.twitter.com/doJwa95oyW

— TheBlaze (@theblaze) August 18, 2022
None of those videos were pulled and none of those YouTube channels were banned. Why not? They're doing the exact same thing that got Crowder banned.
What's different between the claims on Crowder's video and those claims made by Clinton, Abrams, etc? I'll let you figure that one out.
Trending Stories
Episcopal Church Comes Out With Stunning Stance on Sex Changes
The Episcopal Church has come out with a stunning stance with regards to sex changes, even for children. The Episcopal Church is now supportive of sex changes "at all ages," calling it a matter of "religious liberty."
Resolution D066 calls for the Episcopal Church to "advocate for access to gender affirming care in all forms (social, medical, or any other) and at all ages." It also says that backing sex changes is "part of our Baptismal call to respect the dignity of every human being."
UFC President Dana White Gives His Thoughts on the Mar-a-Lago FBI Raid
UFC President Dana White has a long-time relationship with President Donald Trump that goes back to the early days of the UFC. Not only White but several other UFC fighters had Trump's back when it comes to the Mar-a-Lago raid by the FBI.
When White was asked about the raid during a press conference on Tuesday, it was clear whose side White was on.
Freedom Friday Offer - $5 USA Shirt
This is a great deal for those of us that love the USA. To take advantage of our $5 (+ shipping) Freedom Friday offer, click here.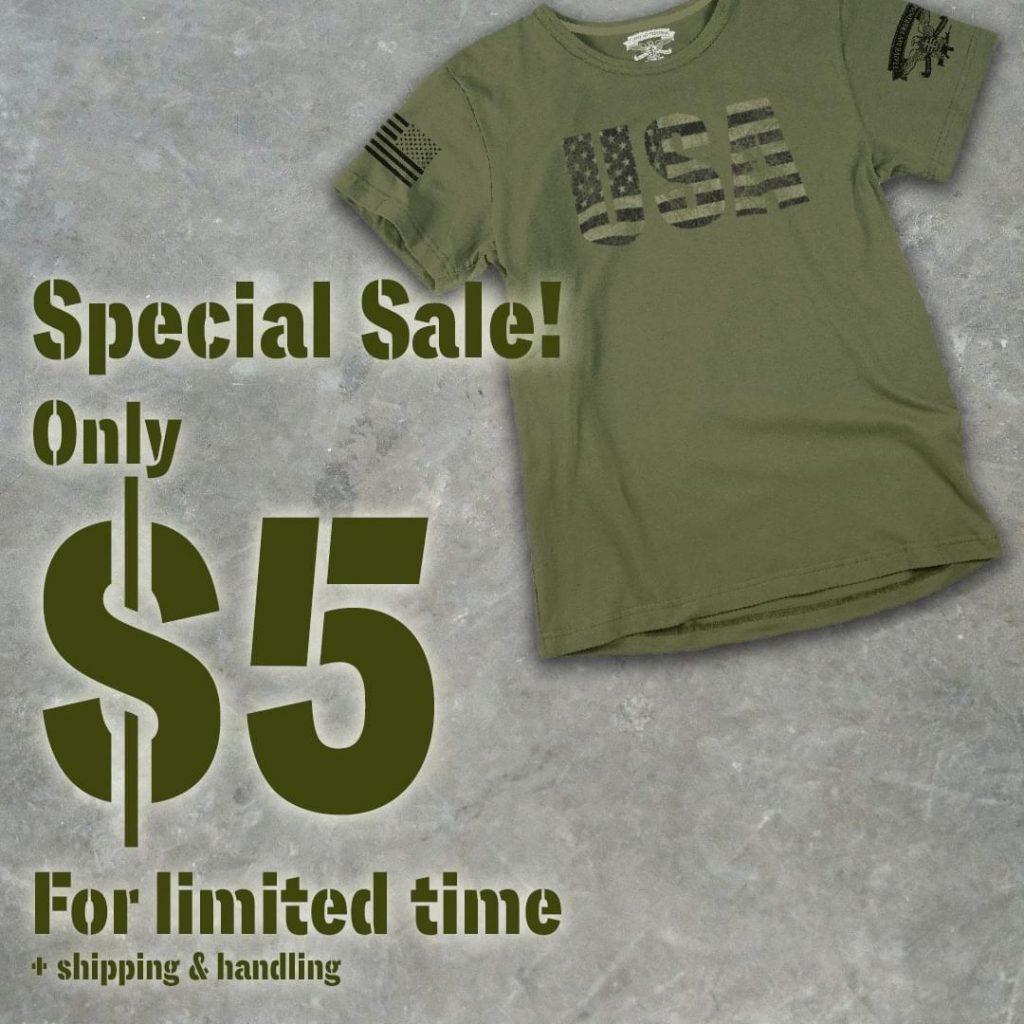 WAIT, WHAT!? Conservative Country Star John Rich Thanks Biden's FBI After Trump Raid
Conservative country music star John Rich reacted to the news of the FBI raid of former President Trump's Mar-a-Lago home with a "big thank you."
Rich, of the country music duo Big & Rich, followed that up with "see you in November!" at the end of his tweet regarding the raid.
Biden Gets Brought Back to Reality After His 'Zero Inflation' Claim
Once again on Wednesday, President Joe Biden showed how out of touch he is with reality when he made the claim there was "zero inflation in the month of July."
Before a bill signing ceremony, Biden appeared to go off script and brag about his failing economy.
Crooked Hillary Attempts to Profit from Mar-a-Lago FBI Raid
Hillary Clinton likes to give us the occasional reminder that she's still around and still awful. In her latest venture, Crooked Hillary attempts to profit from the FBI raid of Mar-a-Lago.
While many people are concerned about the FBI raiding Mar-a-Lago, those on the left are trying to exploit the event. Former Secretary of State Hillary Clinton attempted to use this moment to turn a profit.