During a recent appearance on the Triggernometry podcast author Sam Harris made it very clear that he would have done anything to keep President Trump from winning the election.
How far would Harris have gone? He said he would have excused Hunter Biden for having  "corpses of children in his basement" if it means keeping Trump from being reelected.
Check it out:
In which, Sam Harris says that it's ok to conspire against Trump getting elected, because he was the equivalent of an asteroid headed towards earth. Literally literally. Worth watching just for Francis' reaction at the end. Omg. pic.twitter.com/hVH7IPAx1t

— Alexandros Marinos (@alexandrosM) August 18, 2022
"Hunter Biden — at that point Hunter Biden literally could have had the corpses of children in his basement. I would not have cared," Harris said. "There's nothing — first of all, it's Hunter Biden, it's not Joe Biden … even, whatever scope of Joe Biden's corruption is, like if we could just go down that rabbit hole endlessly and understand that he's getting kickbacks from Hunter Biden's deals in Ukraine or wherever else, right, or China. It is infinitesimal compared to the corruption we know Trump is involved in."
The delusional Harris also said that Trump University was worse than anything on Hunter Biden's laptop.
Harris mentioned that critics called suppressing the Hunter Biden news "a leftwing conspiracy to deny the presidency to Donald Trump," and even acknowledged that as true.  "Absolutely it was. Absolutely. But I think it was warranted."
Triggernometry host Konstantin Kisin interjected in an attempt to confirm a point Harris is appearing to make. "You're saying you're content with a left-wing conspiracy to prevent somebody being democratically re-elected as president."
Harris then argued that it wasn't left-wing since Liz Cheney was on his side.
Trending Stories
Episcopal Church Comes Out With Stunning Stance on Sex Changes
The Episcopal Church has come out with a stunning stance with regards to sex changes, even for children. The Episcopal Church is now supportive of sex changes "at all ages," calling it a matter of "religious liberty."
Resolution D066 calls for the Episcopal Church to "advocate for access to gender affirming care in all forms (social, medical, or any other) and at all ages." It also says that backing sex changes is "part of our Baptismal call to respect the dignity of every human being."
UFC President Dana White Gives His Thoughts on the Mar-a-Lago FBI Raid
UFC President Dana White has a long-time relationship with President Donald Trump that goes back to the early days of the UFC. Not only White but several other UFC fighters had Trump's back when it comes to the Mar-a-Lago raid by the FBI.
When White was asked about the raid during a press conference on Tuesday, it was clear whose side White was on.
Freedom Friday Offer - $5 USA Shirt
This is a great deal for those of us that love the USA. To take advantage of our $5 (+ shipping) Freedom Friday offer, click here.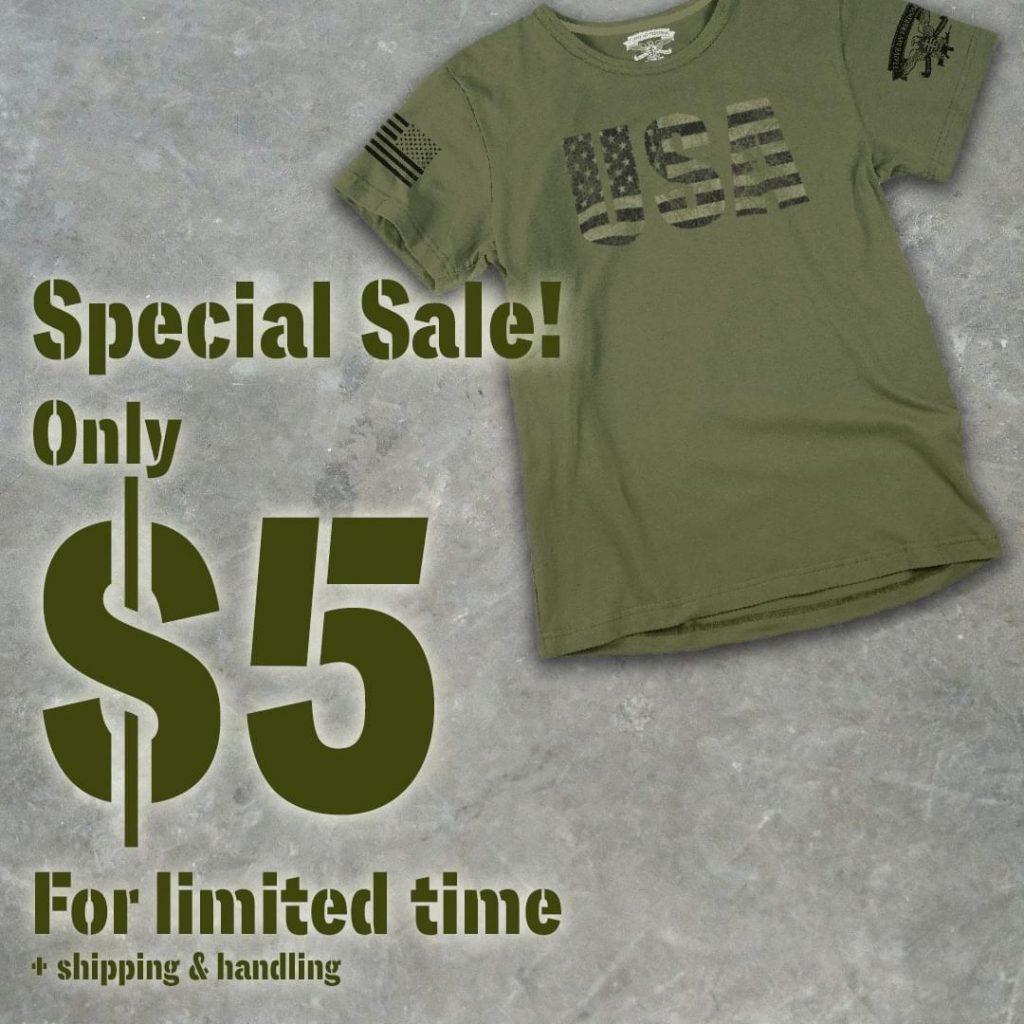 WAIT, WHAT!? Conservative Country Star John Rich Thanks Biden's FBI After Trump Raid
Conservative country music star John Rich reacted to the news of the FBI raid of former President Trump's Mar-a-Lago home with a "big thank you."
Rich, of the country music duo Big & Rich, followed that up with "see you in November!" at the end of his tweet regarding the raid.
Biden Gets Brought Back to Reality After His 'Zero Inflation' Claim
Once again on Wednesday, President Joe Biden showed how out of touch he is with reality when he made the claim there was "zero inflation in the month of July."
Before a bill signing ceremony, Biden appeared to go off script and brag about his failing economy.
Crooked Hillary Attempts to Profit from Mar-a-Lago FBI Raid
Hillary Clinton likes to give us the occasional reminder that she's still around and still awful. In her latest venture, Crooked Hillary attempts to profit from the FBI raid of Mar-a-Lago.
While many people are concerned about the FBI raiding Mar-a-Lago, those on the left are trying to exploit the event. Former Secretary of State Hillary Clinton attempted to use this moment to turn a profit.