Jenny McCarthy and Carmen Electra were once the reigning queens of MTV's "Singled Out".
Years later, they returned to the limelight, shedding their clothes for a seductive photo shoot for SKIMS.
Electra was thrilled to be back under the spotlight. In an interview with Fox News Digital, she praised Kim Kardashian not just for her marketing acumen, but also for inspiring women to be bold and fearless through her brand.
Oh Carmen, you and Jenny are still smokin' hot in your 50s. pic.twitter.com/AyYmF8o4Ba

— Brandon James (@Brandon62446822) July 9, 2023
"She's such a businesswoman. I love that," Electra said. "She came up with this concept that makes a lot of sense because Jenny and I have worked together so many times in the past, and we just had a blast."
Reuniting with McCarthy was an added bonus.
"We just get along so well, and I just adore her," Electra said. "She's so much fun. When I was told, you know, it was Jenny, I said, 'That's perfect.'"
McCarthy shared a similar stance in a released statement, saying, "The energy on set was incredible, especially shooting alongside Carmen, who looks amazing! It felt like we were back in the '90s, and years later we're still having fun!"
The former "Baywatch" star, Electra, enumerated several ways she styles her SKIMS attire, from pairing pieces with denim to relaxing beachside donned in the brand's latest swimwear.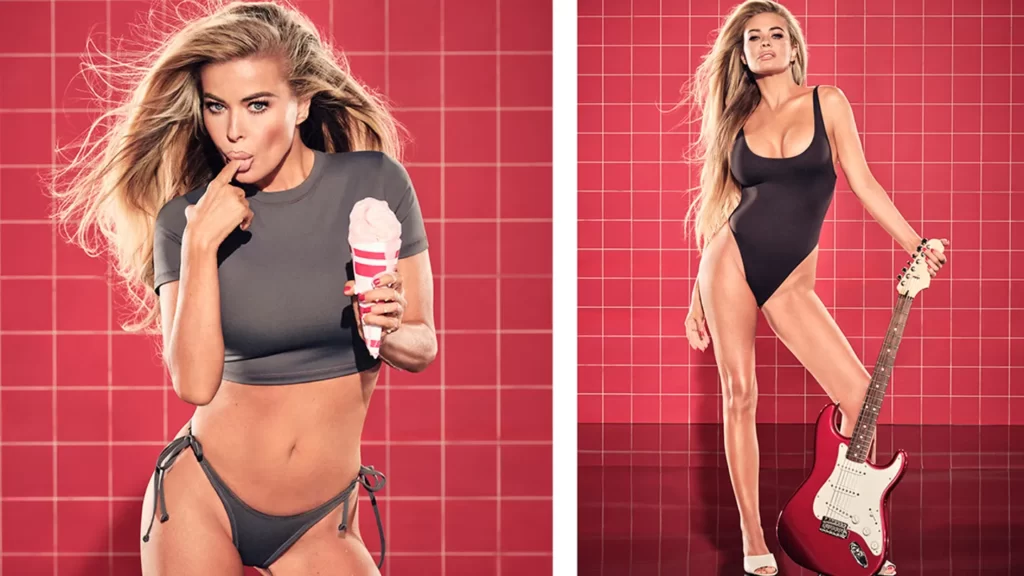 Kardashian's "solutionwear" brand, SKIMS, which she launched in 2019, played a significant role in securing her place on Forbes' list of the richest self-made women in America this year. The reality star boasts a net worth of $1.2 billion.
The valuation of SKIMS stands at an impressive $3.2 billion.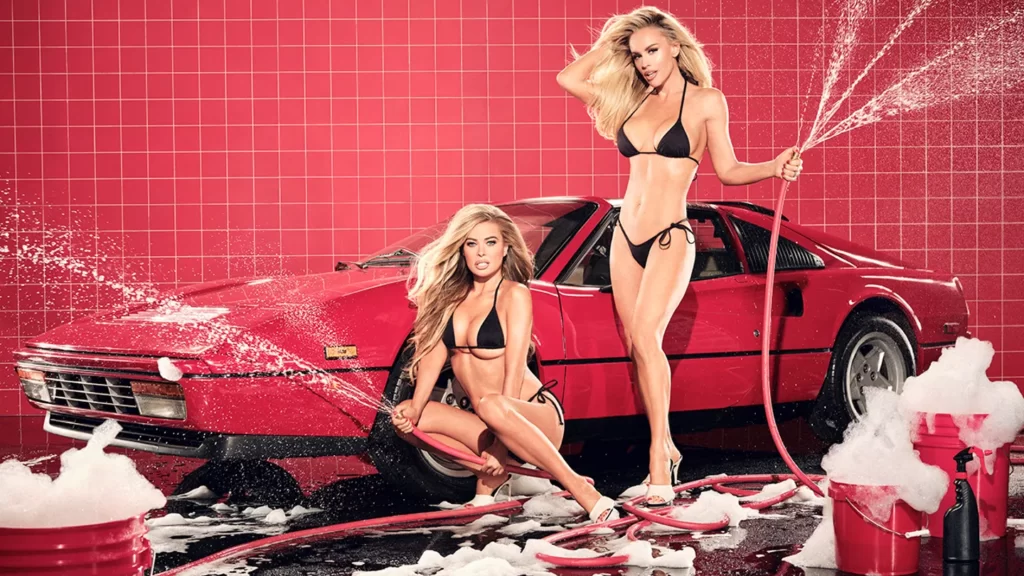 At 51, Electra is actively engaging with her OnlyFans account. In a recent interview with Fox News Digital, she discussed why she decided to join the platform and revealed one of the most popular photo requests from her multitude of fans.
"At first I wasn't sure if it was something I wanted to do, but I really looked into it and I realized I could be my own boss," Electra said. "I love being a part of OnlyFans because I shoot when I want to shoot. I have creative control of doing whatever I want to do."
Trending Political News
Sophia Vergara Gets the Cheeks Out Just Before 51st Birthday
Sofia Vergara won't be dealing with tan lines any time soon.
The eminent judge of "America's Got Talent", now 50 years old, gave her vast number of social media fans a brief glimpse into her life, sharing pictures from her serene day soaking up the sunshine.
'Clueless' Star Says She's No Longer a Democrat, Announces Who She's Backing in 2024
On Wednesday, Alicia Silverstone, a renowned actress, declared her support for Robert F. Kennedy Jr., a leading contender for the Democratic nomination in 2024 and a prominent adversary of Biden. Simultaneously, she expressed her disillusionment with the Democratic Party.
"Last year, I cancelled my Democratic Party registration and registered as an Independent voter," Silverstone wrote on Instagram. "Like many others, I am deeply disappointed with political leadership at every turn."
Salma Hayek Leaves Little to the Imagination on 'National Bikini Day'
Salma Hayek is turning up the heat this summer.
The radiant 56-year-old showcased her charm in a swimsuit, marking National Bikini Day with her latest enticing snapshot.
McDonald's New Shake Is Going Completely Viral
Recently, McDonald's made headlines with a new menu item, the Grimace Shake, characterized by its vibrant purple hue. This shake has taken TikTok by storm, with Gen Z users infatuated with consuming the shake and theatrically pretending to meet their demise in increasingly amusing manners.
To my slight chagrin, I must confess I've developed a fondness for these videos, despite not being an avid user of TikTok, likely due to age. My younger siblings, who are both significantly younger than me, are perennial TikTok enthusiasts.
Teacher Fired After Wanting Students to Sing Dolly Parton Song
Melissa Tempel, a first-grade teacher, was dismissed by a school board in Wisconsin on Wednesday, following her attempt to incorporate "Rainbowland," a song by Miley Cyrus and Dolly Parton, into a concert last March.
"Rainbowland" portrays an imaginary world where unity and peace are prevalent.
Another Costco Item Goes Viral, Sparking Debate Among Shoppers
Costco Wholesale might be renowned for its vast range of bulk-buy groceries, yet the membership-based warehouse club's offerings extend well beyond edibles and pantry staples.
Recently, a sectional sofa from Costco, complete with a pull-out sleeper and a storage section, has caught the attention of social media users, inciting both adulation and controversy.