With the Biden administration putting the squeeze on American wallets it's making things really tough out there. That's why we're doing our best to bring special offers that are affordable.
This offer brings you an awesome 1776 hat for just $9.99. But that's not all. If you act now you will also get a free 1776 t-shirt to go with it.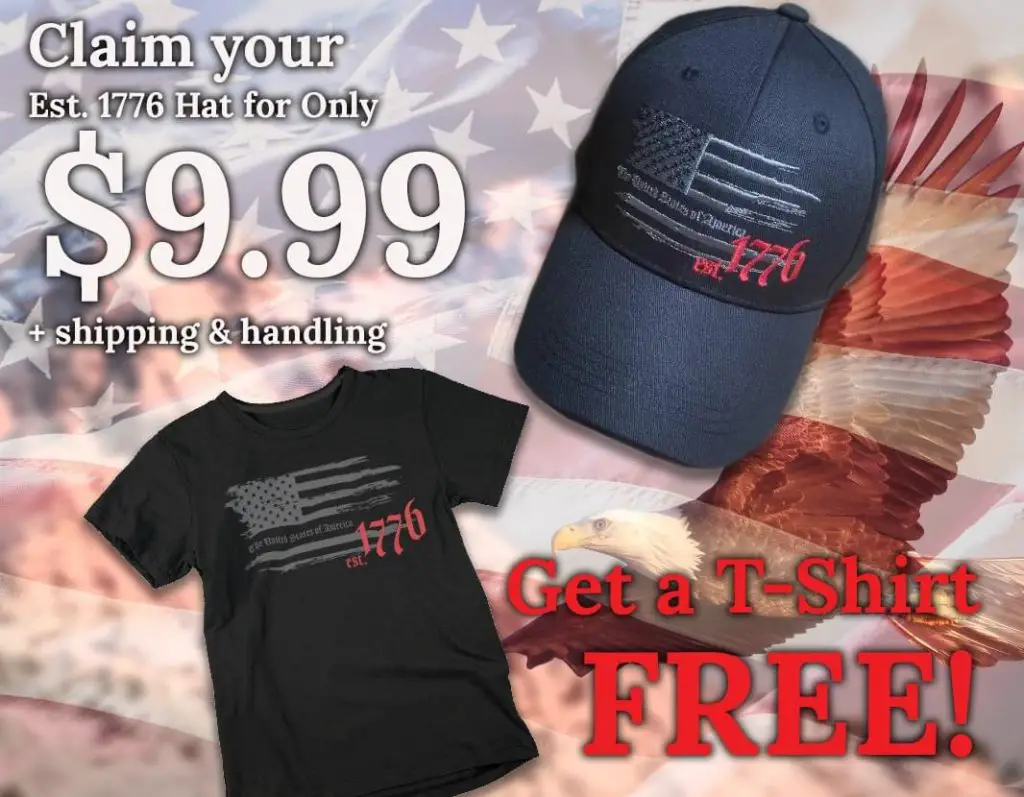 Looks like the perfect outfit to rock for the 4th of July. Limited time offer available only while supplies last.
God Bless America!