CNN published text messages between FBI agent Peter Strzok and his co-worker/mistress Lisa Page. Did this one wacko text sink the Mueller investigation?
Remember, Strzok was not only also involved in the Hillary Clinton email investigation, but also helped launch the alleged collusion case between Trump and Russia. He was also a part of the Russia investigation. When these texts were discovered he was fired by Robert Mueller.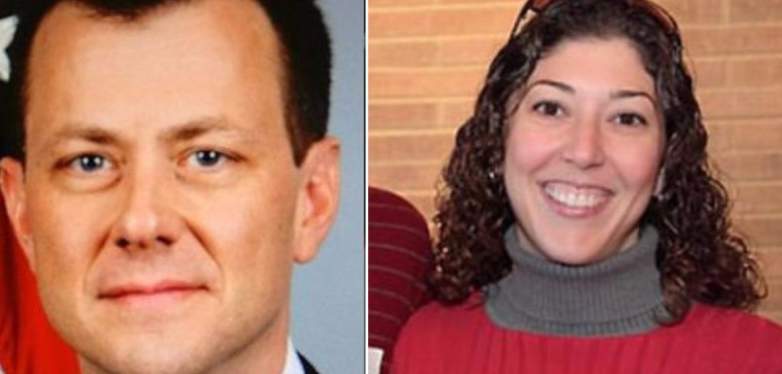 This wacko text could sink the investigation altogether.
The text was sent from Strzok to Page on August 15, 2016.
"I want to believe the path you threw out for consideration in [deputy FBI director Andrew McCabe's] office that there's no way he gets elected -- but I'm afraid we can't take that risk. It's like an insurance policy in the unlikely event you die before you're 40…"
It looks like they were hedging against a Trump victory by launching this investigation. The Russian interference began July 2016, just weeks before this text was sent. This shifts the smoking gun from Trump collusion to FBI corruption.
Per Daily Wire:
How can Mueller come back from that? He's fired Strzok and Page, but if the investigation was initially a political hit job, how can it now turn into something good and decent, particularly in the absence of a smoking gun regarding collusion? It's not just that this is fruit of the poisonous tree — there's no fruit to show, just the poisonous tree. And as Victor Davis Hanson has written, the Mueller team is filled top-to-bottom with political activists who have a specific anti-Trump agenda.
All of which means that President Trump isn't wrong to suspect that Mueller wants to aim for a political skull-blow against him. Trump could theoretically use these texts as a reason for firing Mueller altogether — and that wouldn't be completely unjustified. It would be politically unwise. At this point, Trump's best tactic is to sit tight — now, no matter what, half the country is going to believe that Mueller's investigation was never motivated by truth. That's a win for Trump, and an automatic loss for Mueller.
What a botched investigation Muller has been leading. How could he possibly not know where Strzok stands on the issue. This was to be an un-biased investigation. Well, it was the furthest thing from it. This begs the question:
Did This One Wacko Text Sink The Mueller Investigation?