On Wednesday night a DC Antifa group showed up at the home of Fox News and Daily Caller owner Tucker Carlson. This group isn't done.
Hours after showing up at Carlson's home, the group published the home address of Tucker and his brother Bucky Carlson, along with the addresses of Ann Coulter, Sean Hannity and Neil Patel the Daily Caller.
As of the time of writing this article, the address has been removed by Twitter.
The DC Antifa group has over 3,000 followers.
The attack on right wing media figures was posted along with a message stating "politics affect people's lives." They also called for people to "stop promoting racism and fascism."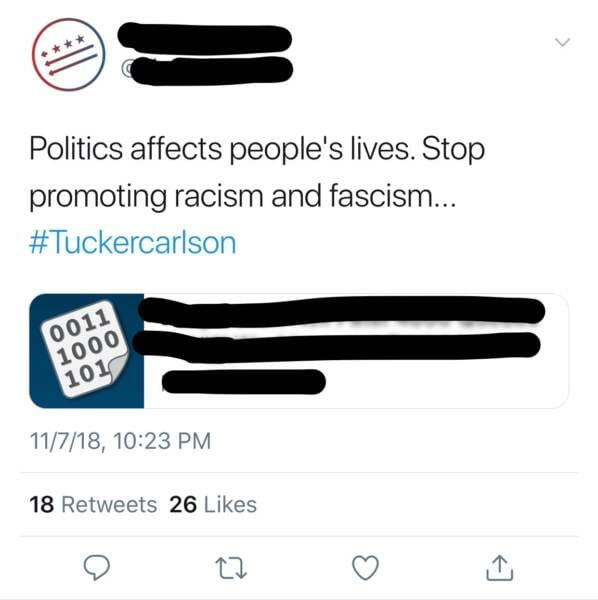 Wednesday night, about an hour before Carlson's show airs, the mob showed up at his home, chanting.
https://twitter.com/ProducerKen/status/1060352617803665409
It's not clear whether or not Carlson's wife or any of their four children were home.
Minutes after the police arrived, the group left.
This is the same group that chased Ted Cruz out of a DC area restaurant. Is this just the beginning of these types of actions by this group?