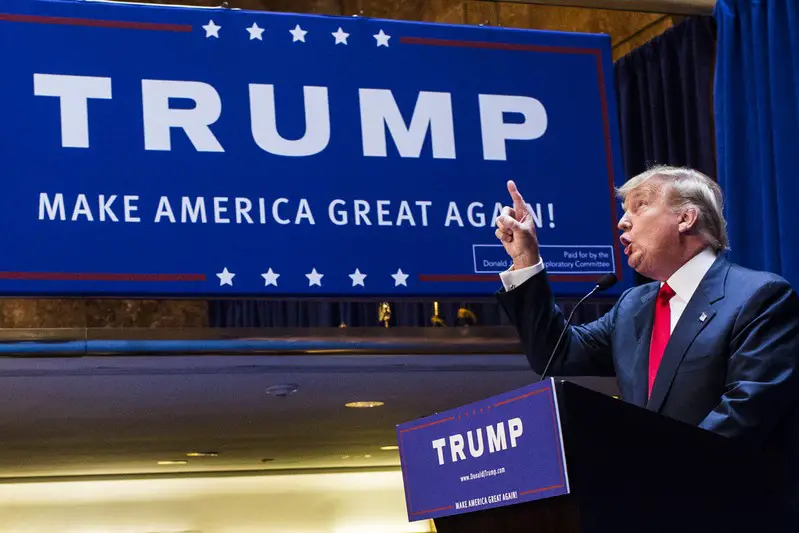 It's a very long list when it comes to the speakers at the Republican National Convention. There is great variety including big time conservatives, Republican Congress members, former presidential candidates and also some big-time businessmen.
Let's take a look at who will be there:
Pastor Mark Burns
Phil Ruffin
Congressman Ryan Zinke
Pat Smith
Mark Geist
John Tiegen
Congressman Michael McCaul
Sheriff David Clarke, the Milwaukee County lawman who's won millions of fans with his harsh criticism of the Obama administration, the Black Lives Matter movement, and progressive politics in general.
Congressman Sean Duffy
Darryl Glenn
Senator Tom Cotton
Karen Vaughn
Governor Mike Huckabee
Mayor Rudy Giuliani
Melania Trump
Senator Joni Ernst
Kathryn Gates-Skipper
Marcus Luttrell, the heroic Navy SEAL whose book "Lone Survivor" was turned into major motion picture about the war in Afghanistan.
Dana White
Governor Asa Hutchinson
Attorney General Leslie Rutledge
Michael Mukasey
Andy Wist
Senator Jeff Sessions
Retired Lt. Gen. Michael Flynn
Alex Smith
Speaker Paul Ryan
Congressman Kevin McCarthy
Kerry Woolard
Senator Shelley Moore Capito
Dr. Ben Carson
Co-Chair Sharon Day
Natalie Gulbis
Kimberlin Brown
Antonio Sabato, Jr.
Peter Thiel
Eileen Collins
Senator Ted Cruz
Newt Gingrich
Michelle Van Etten
Lynne Patton
Eric Trump
Harold Hamm
Congressman Chris Collins
Brock Mealer
Congresswoman Marsha Blackburn
Governor Mary Fallin
Darrell Scott
Lisa Shin
Governor Rick Scott
Chairman Reince Priebus
Tom Barrack
Ivanka Trump
Attorney General Pam Bondi
Jerry Falwell Jr.
Rabbi Haskel Lookstein
Chris Cox
Senator Mitch McConnell
Tiffany Trump
Governor Chris Christie
Donald J. Trump Jr.
Governor Scott Walker
There will be quite a few Trumps speaking. Daughter, Tiffany, makes her campaign debut. Every single one of the VP candidates that were speculated on will be speaking, except Mike Pence, who is rumored to have earned the VP nod.
Who is your biggest surprise? Like and share on Facebook if you are excited about the RNC.