Democrats are constantly touting climate change and environmental issues as key components of their policies. A chart has been put together that completely destroys the claims they make with regards to climate change. By becoming climate change alarmists, they have created a multi-million dollar industry. Yes, their agenda has been all about the money. This simple chart destroys their agenda.
This Simple Chart Destroys Climate Change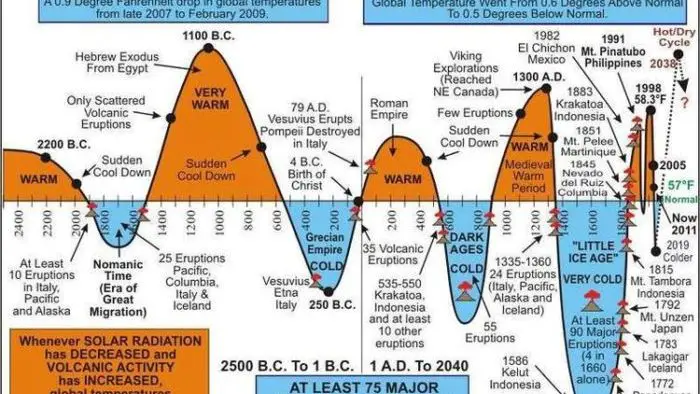 There have been many false predictions on global warming. For instance, 1970s biologist Paul Ehrlich predicted:
"Population will inevitably and completely outstrip whatever small increases in food supplies we make. The death rate will increase until at least 100-200 million people per year will be starving to death during the next ten years."
In January of 1970 Life reported:
"Scientists have solid experimental and theoretical evidence to support…the following predictions: In a decade, urban dwellers will have to wear gas masks to survive air pollution…by 1985 air pollution will have reduced the amount of sunlight reaching earth by one half…."
Who can forget in 2006 when Al Gore predicted tragedy due to climate change. He said this on Earth Day:
"At the present rate of nitrogen buildup, it's only a matter of time before light will be filtered out of the atmosphere and none of our land will be usable."
Doom and gloom from everyone. All so we can rush out and prepare for doomsday and pump more money into their useless agenda.