If you recall, Hillary Clinton had to cheat to defeat Bernie Sanders (I-VT) in the Democrat Primary. Well, #FeelTheBern might take another crack at it in 2020. That's right, the Democratic Party might have a socialist near 80 years old try to take on President Trump in 2020. How much does that tell you about the current shape of the Democratic Party? Talk about a party that is in complete disarray. Surely, they can come up with something better than a geriatric socialist.
Per Breitbart:
The source also hinted that Sanders was making his potential election plans contingent upon the other candidates that enter the race.
"The last thing he's going to do is step aside and let Joe Biden take it," the Sanders associate said.
The 75-year-old senator has not said publicly whether he will seek a second attempt at the presidency in 2020, but some of the recent events he has held have stirred up speculation.
He traveled to Iowa this month to give the keynote speech at the Iowa Citizens for Community Improvement's "action convention," marking his first visit to the state since losing the Iowa caucuses to Hillary Clinton in February 2016.
Sanders will also make another trip to the state next month to speak about his new book Bernie Sanders: Guide to Political Revolution.
The senator also held rallies in West Virginia and Kentucky this month, much like those on the 2016 campaign trail, where he attacked the GOP's health care plan. He toured red states in April alongside Democratic National Committee Chairman Tom Perez.
President Trump has to be feeling very good about taking on socialist Bernie Sanders in the 2020 election. Don't let this delusional old man fool you, Donald Trump would have absolutely destroyed them if they faced off in the 2016 election.
#FeelTheBern in 2020?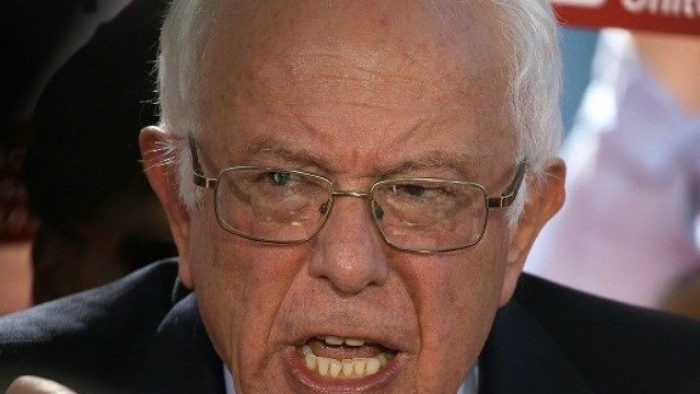 What do you think about Bernie's chances in 2020?