Activists backing BLM are going to pay the price for their actions in July. It's about time. BLM protesters jailed for blocking highway.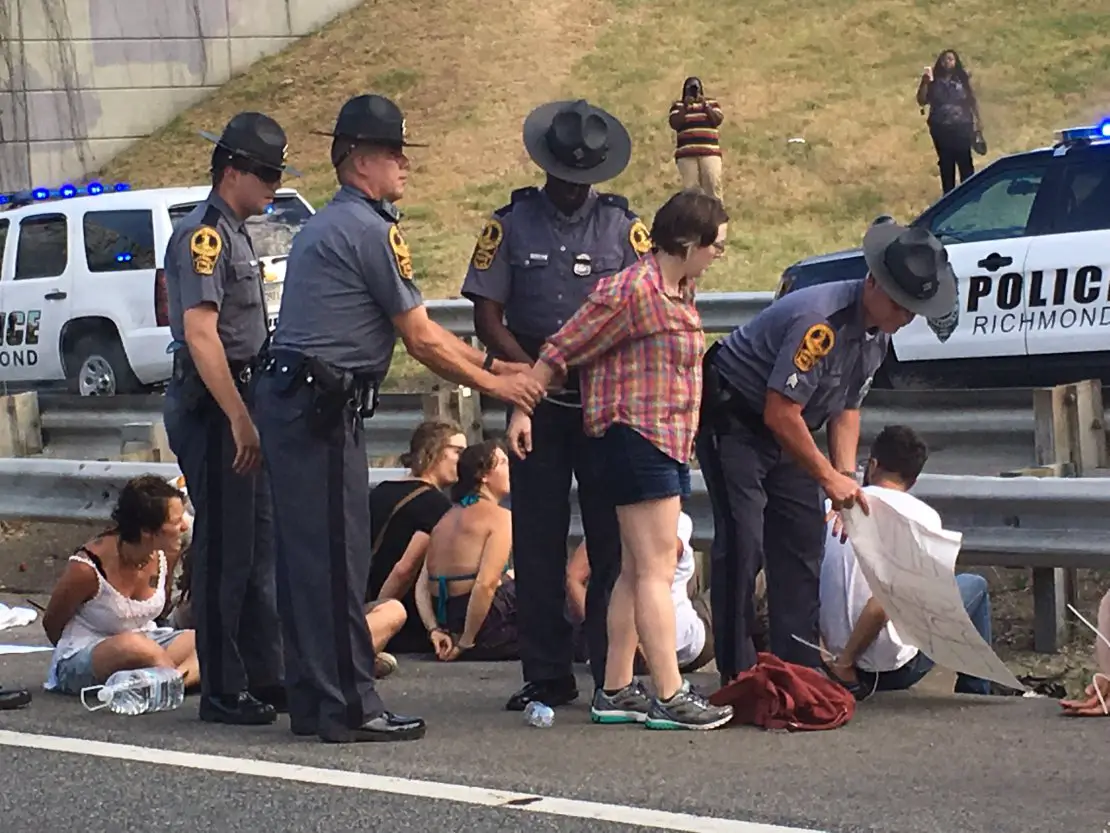 Per the Daily Caller:
The Richmond, Va. protest, which falls into a long line of recent race-related protests and riots, occurred on July 18, and was likely set off by the police shootings of Alton Sterling and Philando Castile that month.
Thirteen protesters blocked Interstate 95 and chanted "Black Lives Matter!" and "No justice, no peace, no racist police!" They shut down traffic during rush hour, but not for long, as police showed up and made arrests within an hour.
They all pleaded guilty to illegally blocking traffic Monday and were sentenced to five days in prison.
The Richmond Times-Dispatch compiled a list of the protesters, and only one is actually from Virginia's capital. Six were from different cities in Virginia, and six others were from different states altogether — with some coming from California, Pennsylvania, New York and New Jersey.
"It was rush hour. They put themselves in danger, and they put other people potentially in danger, so we thought that five days in jail was an appropriate punishment," said Davis Powell, a prosecutor for the cases, according to the Richmond Times-Dispatch.
One young woman was allowed to postpone her jail time because she needed to take final college exams.
BLM Protesters Jailed
This story was reported by Justin Caruso.
It's about time someone made the BLM suffer consequences for their actions. Like and share on Facebook if you think they had this coming to them.